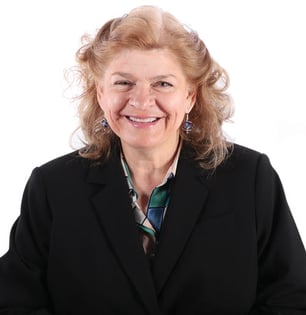 Greetings in Christ, and Welcome to Summer!

I hope everyone enjoyed a safe and patriotic 4th of July weekend. It may not have looked the same as in previous years, but I hope you were able to spend time with your families and safely celebrate our freedoms. We are facing many challenges as a nation right now, yet as I reflect on biblical stories and the reality of the early Church, I'm comforted by the ever faithfulness and promises of God. I pray this text from Psalm 85 will bring encouragement and peace to you:

"Let me hear what God the Lord will speak,
for He will speak peace to His people,
to his faithful, to those who turn to Him their hearts.
Surely His salvation is at hand for those who fear Him,
that His glory may dwell in our land."
America's Christian Credit Union is committed to praying for you and helping to protect and serve all of our members during this COVID-19 (Coronavirus) pandemic. If you are experiencing financial hardships during this challenging time, please contact us so we can help you and prepare you for a stronger future once this storm passes.

As an approved lender by the Small Business Administration (SBA), we have resumed taking applications for Paycheck Protection Program loans. The Program, which ended in June, has been given an extension to August 8th. We would like to invite you to apply for the Paycheck Protection Program (PPP) with us through our application portal at Info.AmericasChristianCU.com/PPP. We are thrilled to have assisted hundreds of churches, ministries, schools, camps, businesses and self-employed members with this relief loan, funding over $55 Million in PPP loans as of 7/1/2020.


If you, or organizations you know, should need to apply for a PPP loan or are struggling with their current financial institution's process, please visit our portal or share our portal address before the August 8th application deadline.
May God bless you and keep you in His grace.

Blessings,

Vicki VannBerstein, MBA
President/CEO